June 6, 2023 —  As doctors and researchers learn more about long COVID, an interesting fact has emerged: Women experiencing menopause and perimenopause appear to be more likely to experience serious complications from the virus.  
British researchers have newly noted that women at midlife who have long COVID seem to get specific, and severe, symptoms, including brain fog, fatigue, new-onset dizziness, and difficulty sleeping through the night. 
Doctors also think it's possible that long COVID worsens the symptoms of perimenopause and menopause. Lower levels of estrogen and testosterone appear to be the reason.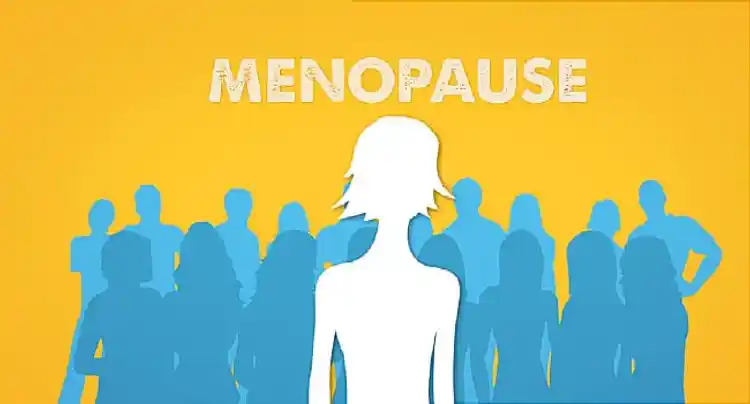 "A long COVID theory is that there is a temporary disruption to physiological ovarian steroid hormone production, which could [worsen] symptoms of perimenopause and menopause," said JoAnn V. Pinkerton, MD, professor of obstetrics at the University of Virginia in Charlottesville and executive director of the North American Menopause Society.  
Long COVID symptoms and menopause symptoms can also be very hard to tell apart. 
Another U.K. study cautions that because of this kind of symptom overlap, women at midlife may be misdiagnosed. Research from the North American Menopause Society shows that many women may have trouble recovering from long COVID unless their hormone deficiency is treated. 
Read on for a closer look at the connection between long COVID and menopause, so you can give your doctor the right info for the right diagnosis and get the treatment you need. 
What Are the Symptoms of Long COVID?
 There are over 200 symptoms that have been associated with long COVID, according to the American Medical Association. Some common symptoms are currently defined as: 
Feeling extremely tired 

Feeling depleted after exertion 

Cognitive issues such as brain fog 

Your heart beating over 100 times a minute 

Losing your sense of smell and taste 
Long COVID symptoms begin a few weeks to a few months after a COVID infection. They can last an indefinite amount of time, but "the hope is that long COVID will not be lifelong," said Clare Flannery, MD, an endocrinologist and associate professor in the departments of obstetrics, gynecology and reproductive sciences and internal medicine at Yale School of Medicine in New Haven, CT. 
What Are the Symptoms of Menopause?
 Some symptoms of menopause include: 
Vaginal infections

Irregular bleeding

Urinary problems 

Sexual problems
Women in their middle years have other symptoms that can be the same as perimenopause/menopause symptoms. 
"Common symptoms of perimenopause and menopause which may also be symptoms ascribed to long COVID include hot flashes, night sweats, disrupted sleep, low mood, depression or anxiety, decreased concentration, memory problems, joint and muscle pains, and headaches," Pinkerton said. 
Can Long COVID Actually Bring on Menopause? 
In short: Possibly.
A new study from the Massachusetts Institute of Technology/Patient-Led Research Collaborative/University of California, San Francisco finds that long COVID can cause disruptions to a woman's menstrual cycle, ovaries, fertility, and menopause itself. 
This could be due to chronic inflammation caused by long COVID on hormones as well. This kind of inflammatory response could explain irregularities in a woman's menstrual cycle, according to the Newson Health Research and Education study. 
For instance, "When the body has inflammation, ovulation can happen,"  Flannery said. 
The mechanism for how long COVID could spur menopause can also involve a woman's ovaries. 
"Since the theory is that COVID affects the ovary with declines in ovarian reserve and ovarian function, it makes sense that long COVID could bring on symptoms of perimenopause or menopause more acutely or more severely and lengthen the symptoms of the perimenopause and menopausal transition,"  Pinkerton said. 
How Can Hormone Replacement Therapy Benefit Women Dealing With Long COVID During Menopause?
Estradiol, the strongest estrogen hormone in a woman's body, has already been shown to have a positive effect against COVID.  
"Estradiol therapy treats symptoms more aggressively in the setting of long COVID," said Flannery.
Estradiol is also a form of hormone replacement therapy, or HRT,  for menopause symptoms. 
"Estradiol has been shown to help hot flashes, night sweats, and sleep and improve mood during perimenopause," said Pinkerton. "So it's likely that perimenopausal or menopausal women with long COVID would see improvements both due to the action of estradiol on the ovary seen during COVID and the improvements in symptoms."
Estrogen-based HRT has been linked to an increased risk for endometrial, breast, and ovarian cancer, according to the American Cancer Society. This means you should carefully consider how comfortable you are with those additional risks before starting this kind of therapy.
"Which of your symptoms are the most difficult to manage? You may see if you can navigate one to three of them. What are you willing to do for your symptoms? If a woman is willing to favor her sleep for the next 6 months to a year, she may be willing to change how she perceives her risk for cancer," Flannery said. "What risk is a woman willing to take? I think if someone has a very low concern about a risk of cancer, and she's suffering a disrupted life, then taking estradiol in a 1- to 2-year trial period could be critical to help." 
Discussing your specific risk factors and concerns with your doctor can help you to make the right choice. 
What Else Can Help If I Have Long COVID During Menopause? 
Getting the COVID vaccine if you haven't already, as well as getting a booster, could help. Not only will this help prevent you from being reinfected with COVID, which can worsen your symptoms, but a new Swedish study says there is no evidence that it will cause postmenopausal problems like irregular bleeding.  
"Weak and inconsistent associations were observed between SARS-CoV-2 vaccination and healthcare contacts for bleeding in women who are postmenopausal, and even less evidence was recorded of an association for menstrual disturbance or bleeding in women who were premenopausal," said study co-author Rickard Ljung, MD, PhD, MPH, professor and acting head of the pharmacoepidemiology and analysis department in the Division of Use and Information of the Swedish Medical Products Agency in Uppsala, Sweden.
In terms of self-care, try to relieve any hormonal symptoms you might have had prior to long COVID. 
Treating perimenopause symptoms can be helpful, Flannery said. Doing so may reduce your discomfort from long COVID as well, if your two health problems are indeed intertwined. 
"Good nutrition — avoiding carbs and sweets particularly before periods — plus getting at least 7 hours of sleep and regular exercise, reducing your stress, and avoiding excess alcohol can help women ovarian function during ovarian fluctuations," Pinkerton said.  
Taking these sensible steps can help you feel better.